Soldier To Plead Not Guilty To Desertion
SKY NEWS
03 August 2009
A soldier who refuses to return to active duty in Afghanistan has indicated he will plead not guilty to the charge of desertion.
Lance Corporal Joe Glenton faced court martial today at Bulford Military Court Centre in Salisbury, Wiltshire. He did not enter a formal plea, but defence lawyer Hugh O'Donoghue said the soldier would deny the single charge against him. Mr O'Donoghue also told the court he may call an expert witness to give evidence on the lawfulness of service and current operations in Afghanistan. Military prosecutor Captain Gemma Sayer added they were considering another charge connected to the alleged desertion. A preliminary date of September 4 was set for trial.
The soldier last week handed in a letter to 10 Downing Street in which he explained to the Prime Minister why he believed politicians were wasting soldiers' lives in an unjustified war. "The war in Afghanistan is not reducing the terrorist risk, far from improving Afghan lives it is bringing death and devastation to their country," the letter read. "Britain has no business there. I do not believe that our cause in Afghanistan is just or right." However, the Armed Forces Minister is expected to argue that Britain's military commitment in Afghanistan serves the country's security interests by reducing the risk of terror attacks in the UK. L Cpl Glenton, who is also a member of Stop The War Coalition, is the first British soldier to speak out publicly against the war in Afghanistan. The 27-year-old joined the Army in 2004, but became disillusioned after the Nimrod crash in 2006. After going Awol in 2007, he handed himself in after two years and six days. His court martial comes after hints from David Cameron that the Conservatives would be ready to consider requests for additional troops in Afghanistan. He said there was a "very strong case" for sending more forces to the country to help with the training of a home-grown national army.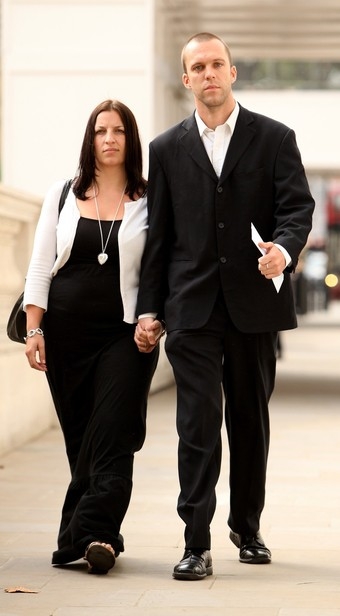 Joe Glenton and wife Clare