PROTESTORS DEMAND TO FREE KEVAN
THAKRAR FROM SOLITARY CONFINEMENT
By Payday 10 March 2020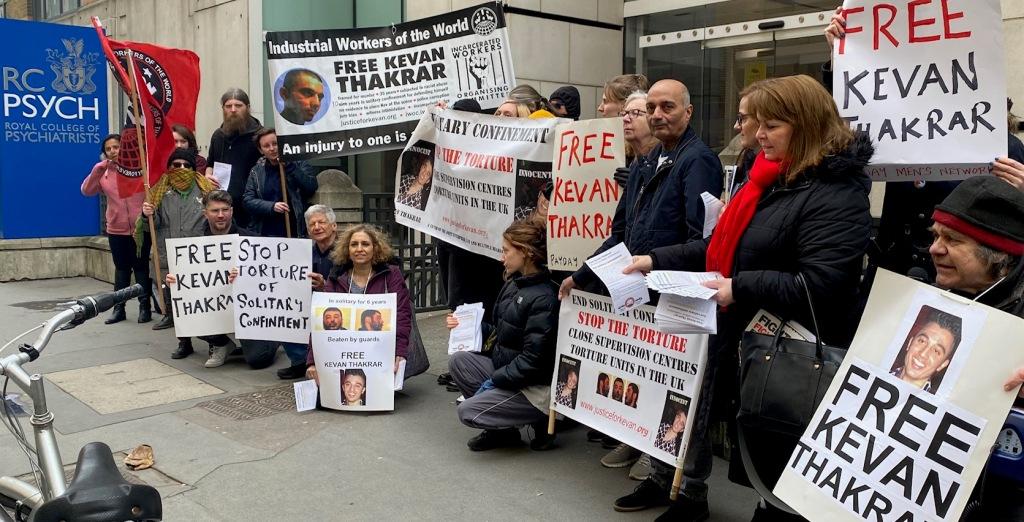 Over 40 people protested in front of the Royal College of Psychiatrists (RCP) in London on Monday 9 March 2020. Demonstrators denounced the treatment of Kevan Thakrar, a prisoner of Asian descent, who has been kept in solitary confinement (up to 23 hours a day in his cell) for 10 years.
In 2008, Mr. Tharkar was wrongly convicted and sentenced to life for murder, even though he was not present at the crime scene.
In 2010, he was found not guilty by a jury after he defended himself against an attack by prison officers. Nevertheless, Mr. Thakrar has remained locked in the "Close Supervision Units" (CSC) ever since. Aside from the institutional racism of the prison system, many believe Mr. Thakrar is kept isolated because, as a jailhouse lawyer, he has been supporting other inmates' legal battles.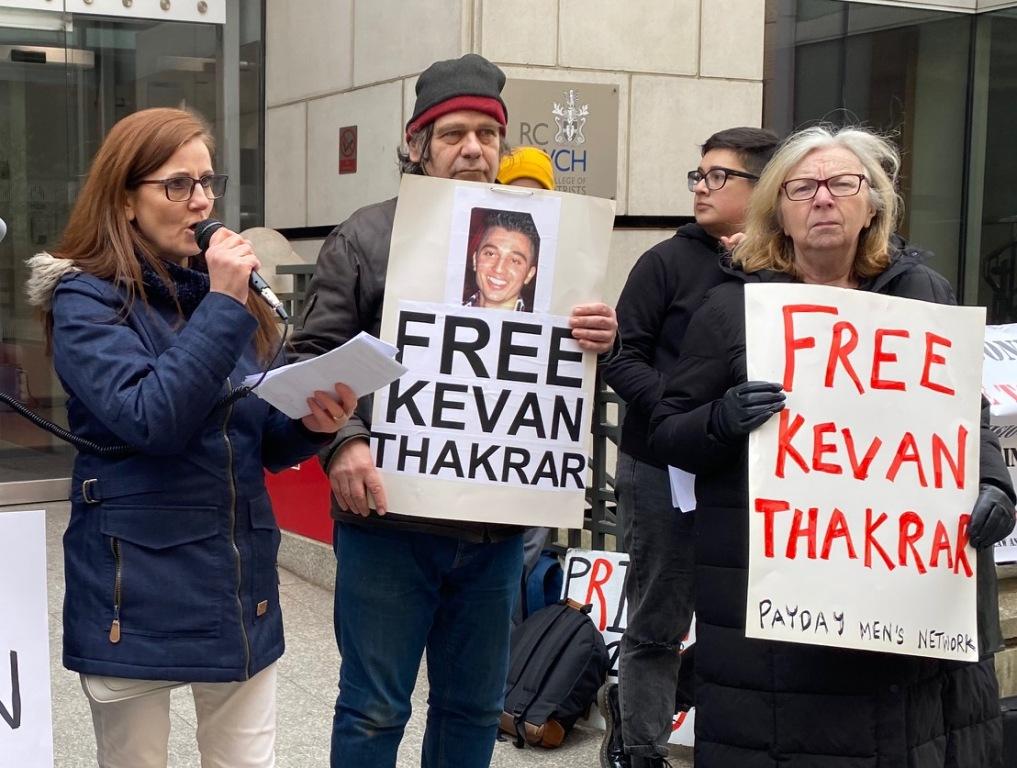 While demanding that Mr. Thakrar be immediately released from isolation, protestors criticized the RCP for accrediting some CSCs as "enabling environments", in effect legitimising this brutal practice. The UN Special Rapporteur on torture has stated that "solitary confinement in excess of 15 days should be prohibited", as it amounts to "mental torture".
A RCP representative, who met the protestors briefly, promised to raise the issue within the institution. As for the protestors, which included Mr Thakrar's mother and father and several organisations, they promised "we'll be back" and to continue to campaign until Mr. Thakrar is released from the CSC and ultimately from jail altogether.