SHARE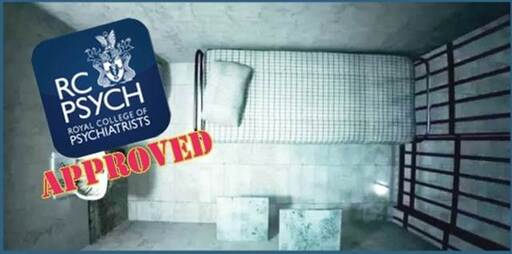 Protest Royal College of Psychiatrists covering up abuse &
solitary confinement in prisons
Where: 21 Prescot Street, London E1 8BB
When: Monday, 28 June 2021, 12.30–2pm
Aldgate, Aldgate East, Tower Hill

Co-sponsored by Legal Action for Women (LAW) Payday men's network, Joint Enterprise Not Guilty by Association (JENGbA), Women of Colour Global Women's Strike, Community Action on Prison Expansion (CAPE), Fight Racism Fight Imperialism (FRFI), Prisoner Solidarity Network (PSN)
The Royal College of Psychiatrists have given their award of "Enabling Environments" to close supervision centres (CSCs) – segregation units where prisoners are often held in solitary confinement, locked in their cell 22 or more hours per day for months or years with no independent right of appeal.
· More than 15 days in solitary is considered torture or cruel, inhuman or degrading treatment under the UN Nelson Mandela rules.
· Extended time in solitary could be considered torture according to two UN Special Rapporteurs on Torture.
· CSCs (formerly SSUs) were labelled "cruel, inhuman and degrading treatment" by Amnesty International.
· CSCs are racist institutions in which approximately 50% of prisoners are Muslim despite being only 5% of the UK population.